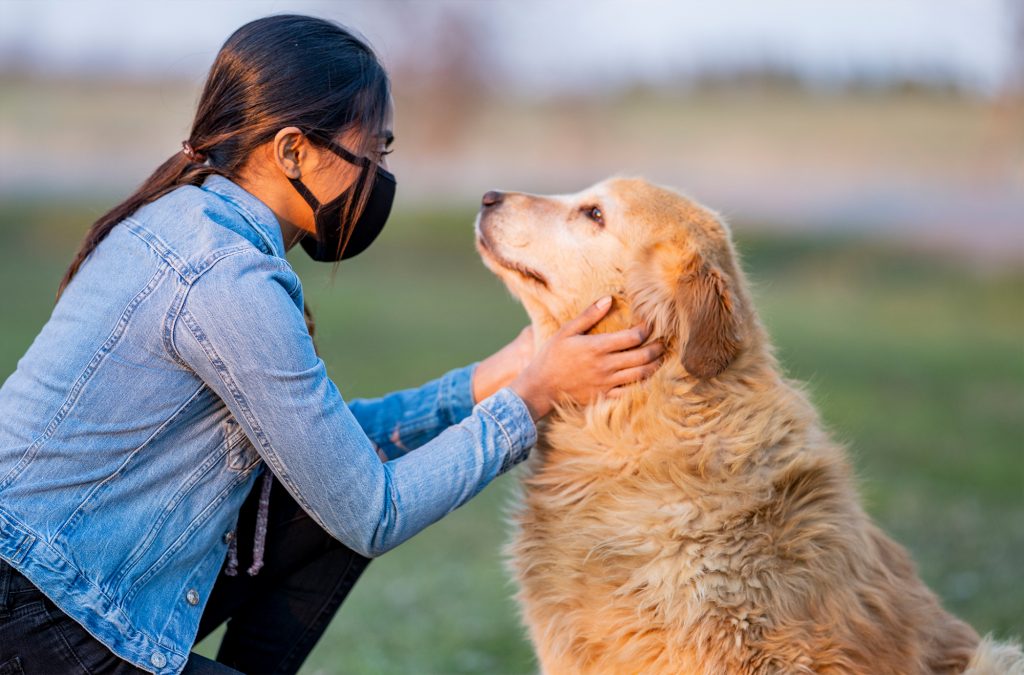 During these trying times, nothing beats the companionship of your loved ones. It can be your family, your circle of closest friends,  or even people who share the same interests as you. Others get an extra dose of unconditional love and support, however, from their pets.
In the Palos Verdes Peninsula, National Dog Day (August 26) was celebrated and greeted with an uptick in the number of shelter dog adoptions. And it was certainly the case at the Society for the Prevention of Cruelty to Animals Los Angeles and other shelters as well.
But despite that, the national average for dog adoptions this year decreased by 22 percent from last year. If people are feeling the brunt of being isolated because of the coronavirus pandemic, one can only imagine the loneliness shelter animals must be feeling with their lives constantly on lockdown.
So if you're looking for an activity to pour your heart and soul into and you've got the means, consider fostering or adopting a shelter dog. Here are a couple of reasons why you totally should:
Having a dog will help you keep active

If you're having troubles beating the slump and getting back in shape, having a dog will slowly get you back on track. Most dogs require regular walks and some time outdoors. And if you adopt a dog, you'll need to accompany your new friend to do these activities. Adopting a particularly active dog can even help you beat your current fitness goals and set new ones. Every walk, run, or hike will be a memorable adventure.

A dog can provide you emotional support

It's not uncommon for people to feel like others don't understand them or how they're currently feeling. And during this pandemic, a lot of people are suffering from anxiety and depression. If you need additional support that your friends and family can't provide, you can always trust your dog to give you unconditional love. It's what they're known for.

You're not likely to get COVID-19 from new pets

Although research on whether COVID-19 affects animals is still meager, the likelihood of you and your family contracting coronavirus from a new pet is extremely low. All current research suggests that they don't play a role in spreading COVID-19, so you're safe.

That said, you can still take extra precautions to keep you, your loved ones, and your new dog healthy. Wash your hands after you pet, play, or feed a dog. Keep their belongings (bed, collars, feeding bowl, etc.) clean. Most of all, practice social distancing with your dog.
How to adopt a dog in Palos Verdes
If you, your family, or your friends are looking for things to do in Palos Verdes, consider adopting a shelter dog. And if you can't, join the campaign and help these lovable "pandemic pups" find their forever homes.
Whether you're adopting or volunteering, the first thing to do would be to reach out to the local shelters in and around the Palos Verdes Peninsula. Here are some of them:
Each shelter has their own adoption guidelines. Instead of driving to your chosen shelter, call ahead and make an appointment. You can also use WeRescue's smartphone app or 24PetShelter.com to search for adoptable pets in your area.
You'll also need to prepare your home for your new dog. You may need dog fences to keep your pets from going to certain areas of the house. Get the right size of bedding to make sure your dog can rest comfortably. Other essential items include water and food bowls, food, leashes and collars, a carrier, doggy toiletries (shampoo, conditioner, and toothpaste), house-training pads, and poop baggies.
If you're thinking of adopting a senior dog or a dog with special needs, set aside a budget for their medication and maintenance. These dogs need extra love and support, so make sure you can give it to them. Don't worry, they will more than make up for it.
Is it your first time to adopt or even have a dog? Pet Finder has a handy checklist that will help you prepare to become the best dog parent you can be.
Stay up to date with the latest community developments and things to do in Palos Verdes with The Stephen Haw Group. Browse the blog, call the team at 310.503.9886 or leave a message here.