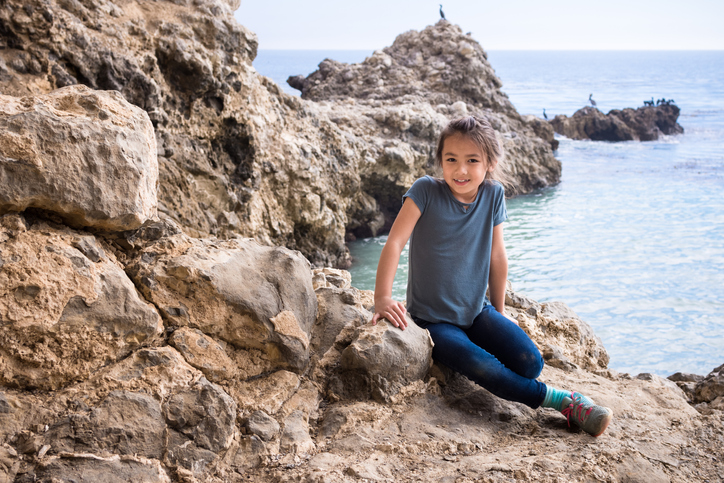 Moving to Southern California? Palos Verdes brings you a host of family-friendly attractions that the kids will surely enjoy. From tide pools to hilltop parks that offer some of the best views in Palos Verdes, you'll never run out of fun places to visit.
So bring the whole gang and check out these popular attractions in the Palos Verdes Peninsula.   
South Coast Botanic Garden
26300 Crenshaw Blvd
Palos Verdes, CA 90274
If your child has a green thumb, take them to the botanic garden, where they'll find an exquisite array of native plants and flowers. Get some fresh air and enjoy the sunny weather while you learn about plant life in Southern California.
Better yet, try your hand at nature photography to encourage your child's budding talent as an amateur photographer. 
Keep an eye out for colorful butterflies and other insects that inhabit the exquisite gardens on the grounds.
Cabrillo Marine Aquarium
3720 Stephen M White Dr
San Pedro, CA 90731
Meet the magnificent sea creatures that call the aquarium home – this child-friendly attraction is a popular spot for family outings, field trips, and educational programs. The stingrays, turtles, and sea lions on exhibit will instill a deep appreciation for the ocean in children and teach them our role in protecting marine life.
Staff will give age-appropriate talks about the aquarium's underwater residents and present opportunities to safely interact with the animals on exhibit.
Don't forget to drop by the souvenir shop and get a few trinkets to remind you of this special trip.
Palos Verdes Heritage Castle Museum
5500 Palos Verdes Dr S
Rancho Palos Verdes, CA 90275
Perched above Pirate's Cove, this historic Tuscan-style estate was built in 1929 and offers stunning views of Southern California's pristine coastline. It's also an excellent spot for whale, dolphin, and sea lion sightings.
The museum is situated on conservancy grounds populated by trees and scenic trails. Come here to admire the estate's well-preserved architecture and roam the open spaces.
Western Museum of Flight
3315 Airport Dr
Torrance, CA 90505
Introduce your kids to the power of flight at WMOF, where you'll find various aircrafts, scale models, engines, and aviation exhibits on display.  The museum's volunteers will happily discuss each item on display, some of which date back to World War II and have been restored by WMOF. This presents an amazing opportunity to learn about American history and the ever-evolving aviation industry. 
Special events like lectures and demos take place here throughout the year. Take the kids to any of these events for in-depth learning and the chance to interact with aviation experts.
Los Angeles Maritime Museum
600 Sampson Way (Berth 84)
San Pedro, CA 90731
Learn about California's rich maritime history and aquatic resources at the museum, which features current and rotating exhibits on commercial diving, ship models, cannery equipment, and more.
The museum library offers a wealth of resources on maritime topics like shipbuilding, yachting, and labor history. However, only members and volunteers can borrow books and other library materials.
Palos Verdes Art Center
5504 Crestridge Rd
Rancho Palos Verdes, CA 90275
Is your child a budding artist? Take them to PVAC, which offers exhibits and art classes for visitors of all ages and skill levels. Here you'll find an array of artworks on display, including paintings, sculptures, ceramics, wallpaper, photographs, and more.
The Studio School at PVAC offers a discount to members. Sign up for art classes to hone your skills and develop a deeper understanding of the arts.
The art center also has rental space for private events like birthdays, anniversaries, and family reunions. Why not host a children's party in an art-filled space? Your kids will thank you.
Abalone Cove Ecological Reserve
5970 Palos Verdes Dr S
Rancho Palos Verdes, CA 90275
Take the kids to the reserve, where they can safely wade through shallow tide pools and observe aquatic plants. Don't forget to bring your camera.  There are two beaches on the reserve – Abalone Cove and Sacred Cove – along with sea caves, bluff tops, and nature trails.
Enjoy an outdoor trip like no other at Abalone Cove. Spanning 109 acres, this protected area is a wonderful way to instill a love of nature in your children. Explore the reserve's many secrets and keep an eye out for marine life and rare plants.
There is an adjacent parking lot and picnic area for those who want to bring food and snacks.
Live close to these attractions when you invest in Palos Verdes real estate. The Stephen Haw Group is here to assist you. Contact them at 310.503.9886 or Skh8828(at)gmail(dotted)com.