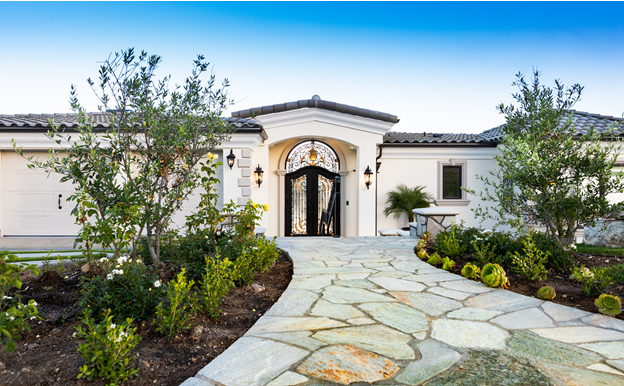 On March 19, 2020, California Gov. Gavin Newsom announced a statewide "stay at home" order in an attempt to prevent the further spread of COVID-19 in the state. With this order in place, many Sellers are hesitated to show their properties, particularly when there are occupants residing in them.  Buyers are also hesitated in visiting the properties for apparent health concerns. Once the property is in escrow, both parties have reservations about person-to-person meetings in going through the transaction process.
The real estate industry is quick to adapt to Virtual Home Buying Program. For the past few years, real estate companies and related vendors have built online tools and transaction platforms to go through the process electronically. Real estate agents are now using these tools to help Buyers to buy properties in California.
Virtual Consult
Real estate agents can schedule a virtual appointment to learn what you are looking for and make a game plan to get what you want.  They will go over with you on your budget, needs, preferred home features and help you set up a virtual appointment with a lender or mortgage broker to pre-qualify a loan.  Agent like Stephen Haw of Keller Williams Palos Verdes Realty uses the company's state of the art consumer app enhanced by artificial intelligence for Buyers to easily search for the perfect home.
Home Favorites
Once your real estate agent narrows down on the locations and home features you prefer, he/she will begin to email or text you listings matching your criteria the moment they hit the market.  Be prepared that the initial list may be more general. It is important that you let your agent know what you like or dislike so that the following list can be fine tuned.  At the same time, you can search available homes in your downloaded app. Once you see something you like, you can alert your agent for action.
Virtual Tours
Many homes for sale on the market like homes in Palos Verdes offer individual property website. It will contain interior, exterior and even drone photos of the house. Some will include a video of the property, while others will add an interactive 3-D floor plan that allows you to roam around the house. In addition, it will list the property details and location for your review. The use of virtual reality in showing houses have started not long ago. It is very likely that this method will gain popularity in the near future.
Your agent can also arrange for a virtual tour through Facetime, Zoom or other communication apps.  This allows for a more personal interaction when you can ask to look at the house in more details and give your agent immediate feedback.
Electronically Sign
Once you select a home, you will sign all documents electronically, from the comfort of your home. Beginning from your offer, acceptance, property disclosures until the end of the transaction, you can digitally sign paperwork anywhere and anytime at your convenience.
Earnest Money Delivery
You have basically two choices in sending your earnest money deposit into escrow. First, you will personally verify wiring instructions with your escrow officer, then instruct your bank to wire money to the designated account. Alternatively, you can request a mobile title rep to pick up a check from you.
Inspection
Yes, there are still physical inspectors who are willing to do a thorough inspection of the property you are buying. The inspector will send you a an inspection report with detailed photos and description, so you will get to know every part of the property.
Closing Time
A mobile notary will bring your closing to you. Whether it is signing any escrow documents or loan documents, they are ready to travel to where you are to facilitate any notarized signatures needed to close the transaction.
Welcome Home
Your agent will gladly deliver the keys to you after closing!
If you're planning to purchase a home in California's South Bay area, we'd like to help! Our team of real estate experts offer unparalleled expertise on the market, so you can reach your real estate goals in the fastest, most hassle-free way possible. Virtual home buying might not be for everyone, so you will still have the option of doing any of the above in person. But for every step of the process, we make virtual an option to make things easier for you.
Call 310.503.9886 or email skh8828(at)gmail(dotted)com for professional guidance from The Stephen Haw Group, your local experts with international connections.