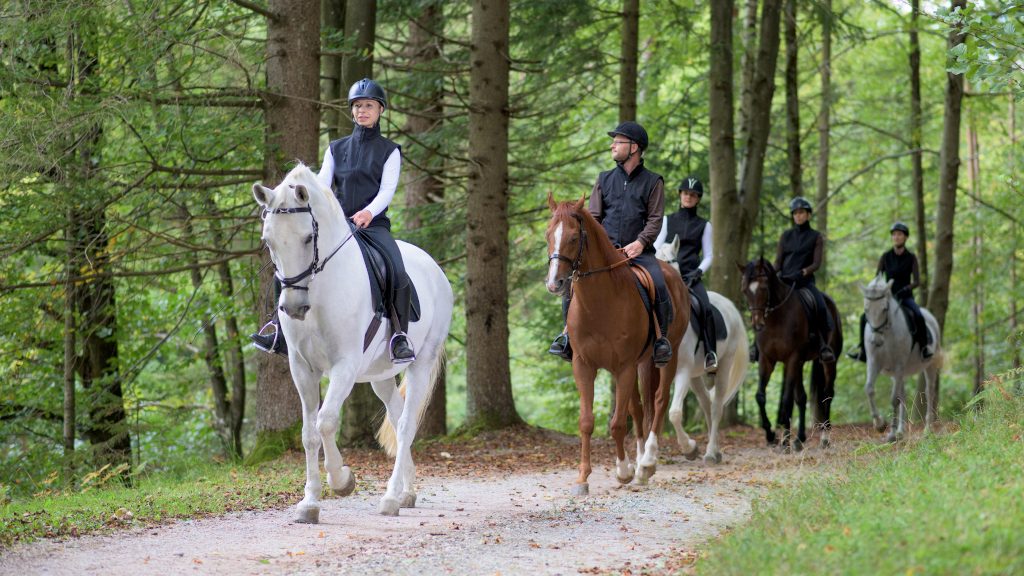 What you wear when you're horseback riding impacts not only your appearance, but your comfort and safety as well. Although the proper attire and equipment you will need depends on your riding style, the outfit you choose should provide both comfort and protection, so you can focus on honing your technique and enjoying the experience.
If you're planning to go horseback riding in Palos Verdes, here's' what you should keep in mind when choosing what to wear:
Footwear
A pair of sturdy and supportive shoes are best for horseback riding. Look for shoes that will be able to protect both your feet and legs from injury. They should go beyond your ankles as low tongues or shoe laces can often get snagged in the stirrups.
Short riding boots are an excellent option, as they feature a strong shank to support the wearer's ankles and have hard toes that serve as protection from hooves. Low riding boots are also great for beginners, as they're more affordable than tall ones.
Pants
Choose a pair of jeans that fit you well. Long pants will keep your legs from chaffing against the saddle. Your jeans should be loose enough so you can still lift your legs easily, but tight enough so they won't get caught on anything.
Stretchy jeans or jeggings that don't have an inside seam are another option if you'd like more flexibility. These are great to use on hot days, as they offer more breathability.
If you're getting more serious about riding, then you may want to invest in breeches or jodhpurs. These specialized riding pants are made from stretchy fabric, so you'll get more flexibility. The material is also sturdy enough to help you avoid getting pinched in the saddle, and can also serve as an extra layer of defense in case you fall off.
Tops
Fitted t-shirts or sweaters are ideal for horseback riding. Any well-fitting top that gives you freedom to move is good. What you want to avoid are loose-fitted shirts, jackets, or sweaters that could potentially be snagged or tangled in the riding equipment.
Vests are also great if you want to stay warm while also keeping your arms and shoulders free. If you're riding during the winter, then you might want to get a riding coat, which is specifically designed to provide warmth without limiting movement. Riding coats feature gussets which allow it to spread on top of the saddle so it won't get tucked underneath you. Some riding coats also have reflective patches that provide extra visibility for the trails.
Protective headwear
Remember to always wear a helmet when you're riding. You never know when your horse might stumble or get spooked, accidentally throwing you off. The most important piece of equipment to protect you from any injuries is a helmet certified by the American Society for Testing and Materials (ASTM) and Safety Equipment Institute (SEI). A helmet that's ASTM/SEI-certified has passed their standards for high quality, and has been approved specifically for horseback riding. These helmets are often provided by riding schools, or you can purchase your own, which can cost from about $30 to $300 for higher-end models.
Do not use a bicycle helmet for horseback riding. You might think they offer the same amount of protection, but they leave the forehead, back of the head, and sides vulnerable to horse hoof impacts.
Accessories
In cold temperatures, you can stay warm by adding extra layers like a headband or fleece hat liner under your riding helmet. Just be sure your helmet fits snugly, as it could fall off if it's too loose. In case of strong winds, protect your neck and chest area with a neck warmer.
You can protect your hands from chafing against the reins by wearing gloves. Wool-lined leather gloves are perfect for riding, as these will help you maintain a tight grip on the reins, while also shielding your hands from the cold. Avoid using thin nylon gloves, as they offer minimal protection from wind and cold temperature and are too slippery for gripping reins adequately.
Lastly, don't forget to bring a water bottle, as horseback riding can get pretty hot very quickly. Some saddles have a hook you can use to attach your water bottle.
If you're planning to purchase a home in California's South Bay area, we'd like to help! Our team of real estate experts offer unparalleled expertise on the market, so you can reach your real estate goals in the fastest, most hassle-free way possible.
Call 310.503.9886 or email skh8828(at)gmail(dotted)com for professional guidance from The Stephen Haw Group, your local experts with international connections.