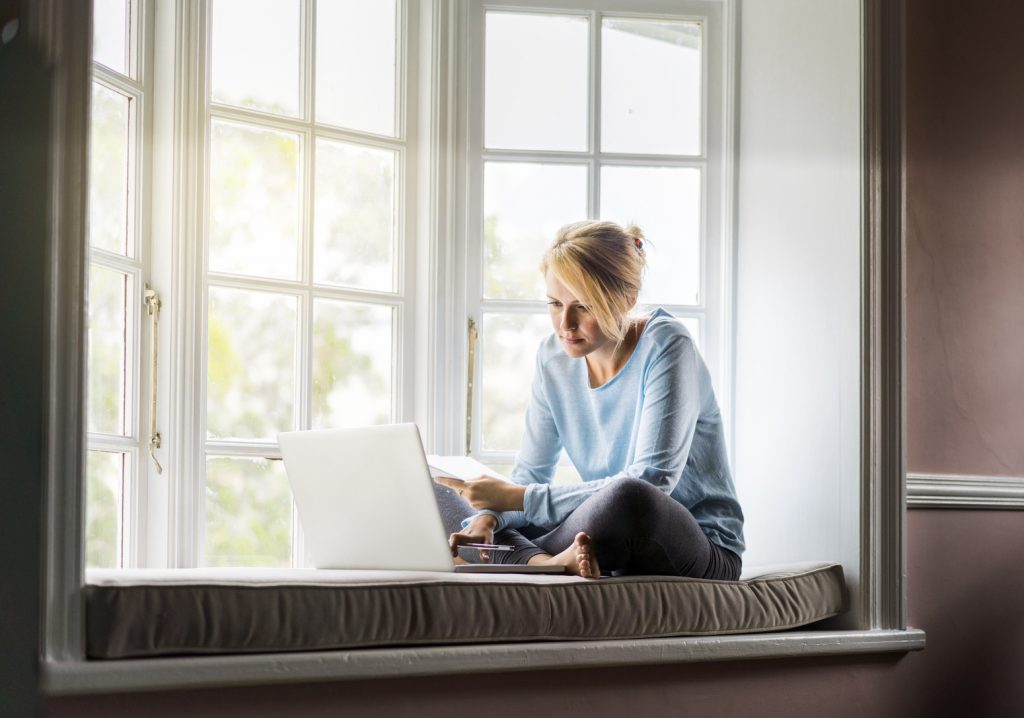 Virtual home tours are the new normal. And even if the pandemic passes, it looks like this new method of looking at homes will be here to stay. As we slowly adjust to the new normal, here are a few pointers and questions to bear in mind as your real estate agent takes you on a tour of what could be your dream home.
Don't hesitate to make requests
Since it's a virtual tour, it's hard for you to see all of the things you usually would during a regular house tour. You have to rely on the real estate agent to show you around the property. As such, don't be afraid to make requests such as the following:
"Can you zoom in?" Say something caught your eye. It could be anything, from an intricate detail or just something you'd like to focus on. You can ask the real estate agent or the person conducting the virtual home tour to zoom in on that particular spot. At the same time, ask about what you're looking at for a clearer view of the home.
"Can we stay in this room for a while?" The person behind the virtual tour is moving on to the next room, but you're not ready. Reach out and ask if you can stay in this space for a couple more minutes.
"Can we look at the views?" Whether or not the listing indicates that the property features stunning views or otherwise, it helps to get an idea of what you'll see outside the window. It helps set your expectations about the property.

As much as possible, ask to do this in every room with a window. You don't want to purchase a home because of its floor-to-ceiling windows only to discover that your next-door neighbors can easily take a peek into your bedroom or bathroom.

Don't be shy to make such requests. The real estate agent will be happy to entertain you. If they don't, perhaps it's best to move on to the next house on your list.
Ask for more details about the home
Just as you would in a regular home tour, don't hesitate to ask for more details during a virtual home tour. Here are a couple of things to ask about should the need arise:
Room-to-room square footage: Online listings usually include the total square footage of the property, but not per room. And since video can distort space and therefore mess with your perception, it helps to ask for the square footage of each room. Such measurements will also come in handy when it's time for you to renovate or redecorate the home to your taste.
Specific color shades: Just as videos can distort space, the appearance of colors on digital platforms may not be true to life. You can ask the real estate agent or the seller for the exact shades used in a specific room to give you a better idea of what it really looks like in real life.
Condition of the appliances: It's quite common for homes for sale to come with a set of appliances. Unless the property and everything in it is stated as brand-new, make sure to ask about the age and condition of the appliances. This will help you determine if the home is move-in ready and if you need to set aside some money to replace malfunctioning or broken appliances.
Detectable odors: Odors can tell a lot about a home. It can indicate if its current owners have pets, if they're heavy smokers, or in some cases, avid cooking enthusiasts. On a more serious note, detectable odors can also indicate the presence of mildew, mold, water damage, and leaky pipes. These can compromise your health, not to mention the structural integrity of the home.
Noise level: If the property is located on a rather busy street, close to main thoroughfares, or in (or near) the downtown neighborhood, it helps to ask the seller or real estate agent about the noise level in the home. It can impact your day-to-day life as busy streets or areas with a lot of construction suffer from noise pollution.
Other important information
It's good practice to provide as much information as possible in the online listing, but if you find it lacking certain details, be smart and ask questions. Here are a couple to bear in mind:
Has there been any significant work or repairs done to the house?
When was the last time the roof was cleaned or replaced?
Has the seller done a home inspection? If yes, what were the findings?
Tour homes for sale in the Palos Verdes Peninsula the virtual way with your trusted real estate agent from the Stephen Haw Group. Contact the team today at 310.503.9886 or leave a message here.