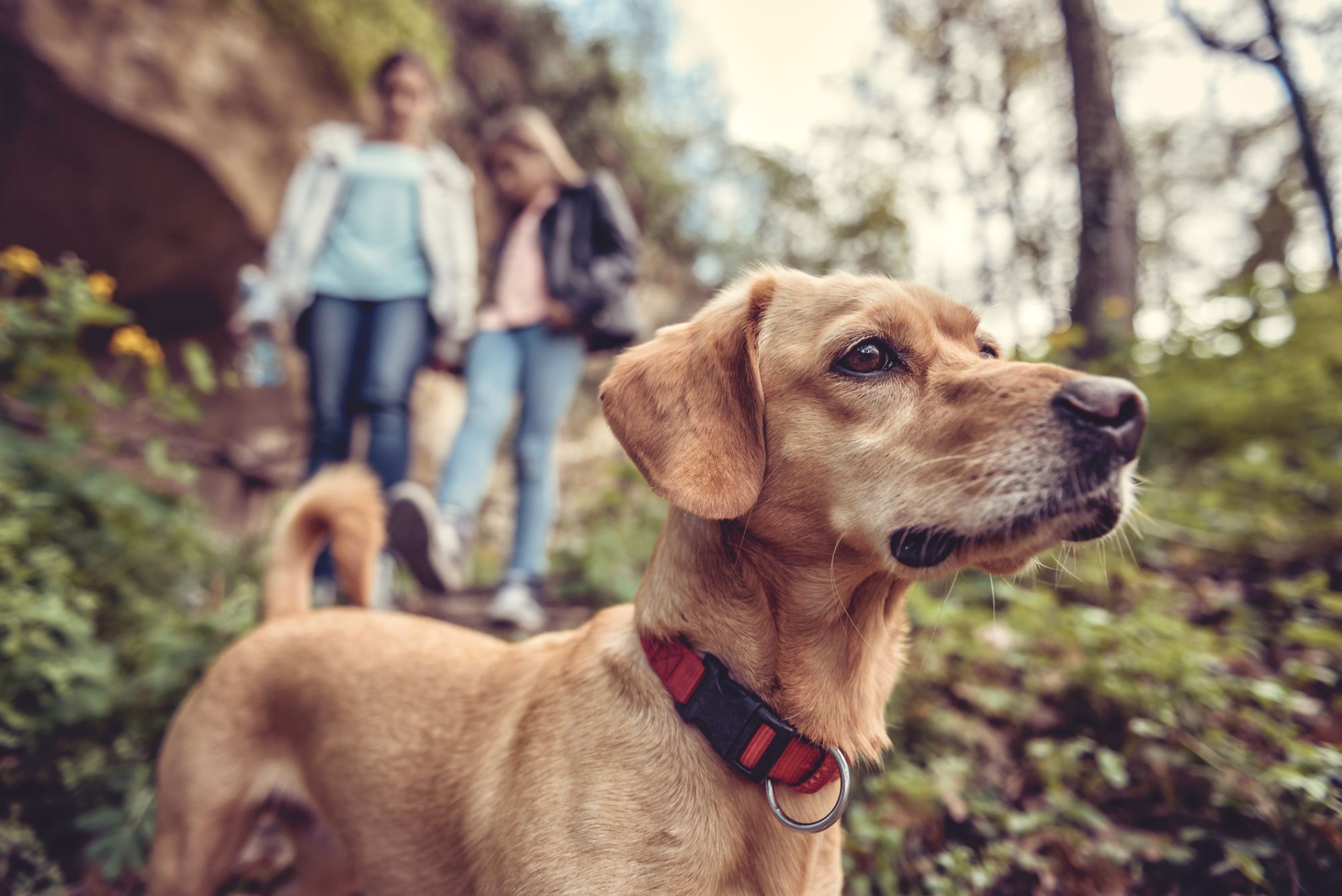 Here's a fact from the Association for Pet Obesity Prevention: Approximately 53% of dogs in America are either overweight or outright obese due to the lack of exercise and playtime. The recommended daily exercise time for most dogs is from 30 minutes to two hours, depending on the breed and activity.
Luckily, for most canine companions of those living in Palos Verdes, keeping in shape isn't a problem with the number of trails and parks that allow dogs to go on hikes with their favorite humans. After all, the best hikes in Palos Verdes are those where you can bring Rover and Fifi with you.
Here are some of the best dog-friendly hiking trails in Palos Verdes Estates and Rancho Palos Verdes for you and your fur-baby to explore and enjoy :
Forrestal Nature Reserve
32201 Forrestal Drive, Rancho Palos Verdes
Spanning 155 acres and housing some of the best wildlife and hiking trails in the Peninsula, you can go on easy to moderate hikes ranging from 1 to 4 miles at the Forrestal Nature Reserve. Expect trails surrounded by wildflowers, the scent of sage in the air, fascinating geology, and a refreshing ocean view. Clear signage and directions would ensure that you and your furry buddy are always on track.
Abalone Cove Shoreline Park
5970 Palos Verdes Drive S, Rancho Palos Verdes
A coastal gem known for its tide pools, Abalone Cove Shoreline Park has around 5 miles of trails where you and your four-legged pal can immerse yourselves in the beauty of the terrain and seascape. The park has three separate coves with beaches. During low tide, you can easily see marvelous rock tunnels where waves rush in and crash through—and yes, the awesome tide pools.
Alta Vicente Reserve
30940 Hawthorne Boulevard, Rancho Palos Verdes
Another trail that boasts impressive views of the coast, as well as the Santa Monica Mountains and Catalina Island, is the Alta Vicente Reserve. It offers hikers relatively easy trails for relaxing strolls with their dogs. One trail leads past Battery Barnes – two 6-inch armored turret guns that have been placed there in World War II to protect the northern entrance to the Catalina Channel. Bird-watchers may also catch a glimpse of the threatened California gnatcatcher and the cactus wren that make this reserve their habitat.
Portuguese Bend Reserve
Burma Road, Rancho Palos Verdes
The Portuguese Bend Reserve is characterized by 399 acres of rolling hills, steep canyons, and ridges with multi-use trails that are shared by hikers, mountain bikers, trail runners, and horses. This reserve has impressive geological features such as the pillow lava outcrop and Ailor Cliff. Your furry pal is sure to burn all the extra dog biscuit calories in this reserve's 3-mile loop.
Del Cerro Park
2 Park Place, Rancho Palos Verdes
Be sure to bring water and snacks, and wear shoes with tread to conveniently conquer the trails of Del Cerro Park that connect to the Portuguese Bend Reserve. The panoramic views of the Pacific, interesting wildlife, and easy-to-navigate trails make for a great hike in this public park. Go hiking on a weekday to avoid the crowds and to quickly get parking.
Palos Verdes Estates Shoreline Preserve
Paseo Del Mar, Palos Verdes Estates
Hiking in the Palos Verdes Estates Shoreline Preserve is definitely the best way to discover the natural beauty of the area. As you walk the trails of the reserve, you get to breathe in the fresh ocean breeze, hear the crash of waves, and let your energetic pup play in the water. After your hike, you can find a nice spot to relax at the beach, grass park, or over at the picnic tables.
Ocean Trails Reserve
5970 Palos Verdes Drive S, Rancho Palos Verdes
Another known habitat for native gnatcher birds and local seagulls, Ocean Trails Reserve offers a great 3-mile round-trip hike to keep you and Fido in great shape. A truly scenic spot with magnificent ocean vistas, Ocean Trails has been chosen as a favorite shooting location for Fox series The O.C. and for some scenes of several Pirates of the Caribbean films. The steep paths going down the cliff to the rocky shore will require adventurers to be extra careful. Here, you will find a small park with picnic tables overlooking the ocean where you can enjoy a packed lunch or play Frisbee with your pooch.
If you want to learn more about Palos Verdes real estate and other cool places to visit with your barkin' buddy, get in touch with The Stephen Haw Group. The team can help you find a new home located near dog-friendly establishments and facilities. Give them a call at 310.503.9886 or leave a note here.