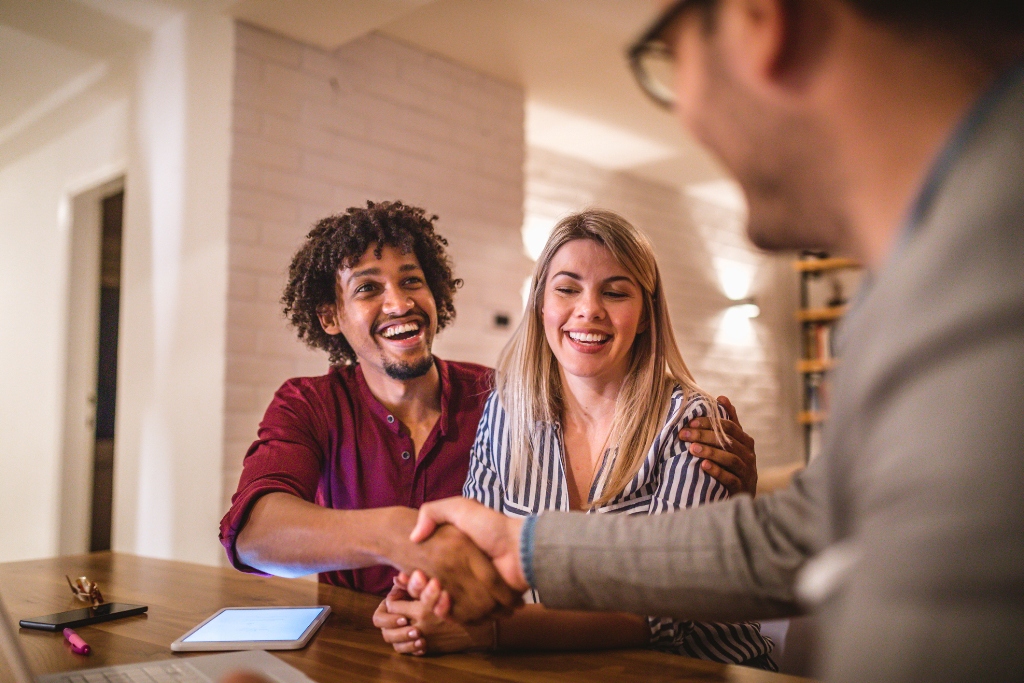 Looking for the best place to buy property in California? The state is home to premium real estate, with median home values at over $550,000, or almost double that of the national median, according to 2019 figures culled by Zillow. Average home prices in sought-after Palos Verdes Peninsula are even higher at approximately $1,600,000. To succeed in obtaining one of the most coveted pieces of real estate in the US, negotiating tactics need to be on point.
Whether you're a first-time homebuyer or a veteran, you know that the way you negotiate can make or break a deal. While the pressure to do it right can be daunting, remember that preparation and the right expectations are key.
Here are 8 tried and tested tips that will help anyone negotiate like a pro.
Don't shy away from negotiation

For the first-time homebuyers out there, don't miss out big time by avoiding the negotiating table. Don't just take the seller's word for it. Look for something that is favorable to both parties. Sellers may be willing to cover the cost of some repairs or even the closing costs.

Ask questions

The best time to ask questions is before, during, and after making a purchase offer. How long has the home been listed for sale? What is the mortgage balance? Is the seller in any hurry to sell the house; if so, why? Getting a good grasp of the local housing market and the property owner's motivations for selling will go a long way in informing your negotiating strategy.

See things from the seller's perspective

When you ask your questions, find out what a successful win-win deal looks like for the seller. Are they keen on making a fast close? Are there terms that the seller is particularly insistent on?

Money isn't the only thing that is up for negotiation – other factors can come into play, too

In a typical situation where a mortgage lender is involved, homebuyers may want to ask for a bit more time. This is especially important if the process drags on and you run the risk of testing the seller's patience. In this case, showing good faith and honest intent to purchase the home could prove beneficial. One way to do this is to let the seller know you are willing to make your earnest money non-refundable.

Consider the location's vulnerabilities

Find out a potential property's susceptibility to wildfires, earthquakes, storm surges, flash flooding, and similar occurrences. If you're buying a home in California, it also makes sense to look into the frequency of these conditions. For example, check out the California Geological Survey's guides, maps, and other earthquake data for a more comprehensive view of potential risks.

Look beyond the asking price

Market value, transaction cost, and cost of owning that property – these are factors that have to be taken into account. Don't get too excited if a potential home is listed below your expected asking price. Look into all the expenses that are needed to secure the deal, such as fees, points, and closing costs.

Devise a Plan B, maybe even a Plan C

Without a fallback, buyers can find themselves in a serious negotiating disadvantage. Survey a couple of neighborhoods and come up with a handful of prospects based on a specific criteria. You'll be in a position to negotiate better terms if you have several options at your disposal. Depending on the pros and cons, having two or more options also enables you to walk away more easily from a bad deal.

Don't get emotional

Consider this a non-negotiable in home buying. If a seller finds any indication that you're willing to do whatever it takes to lock in your dream home, they may boost their asking price or insist on terms that put you at a disadvantage (or worse, both). Play it cool. Don't telegraph cues that can signal your attachment to the property. You'll be in a better negotiating position if sellers think that you can walk away from the deal if you don't like what you see.
We'd love to work with you in applying these tips! Our team at the Stephen Haw Group takes pride in our local expertise and international connections. We can proudly and confidently declare that we are one of the best real estate agents in California.
Call 310.503.9886 or email skh8828(at)gmail(dotted)com for professional guidance from The Stephen Haw Group.