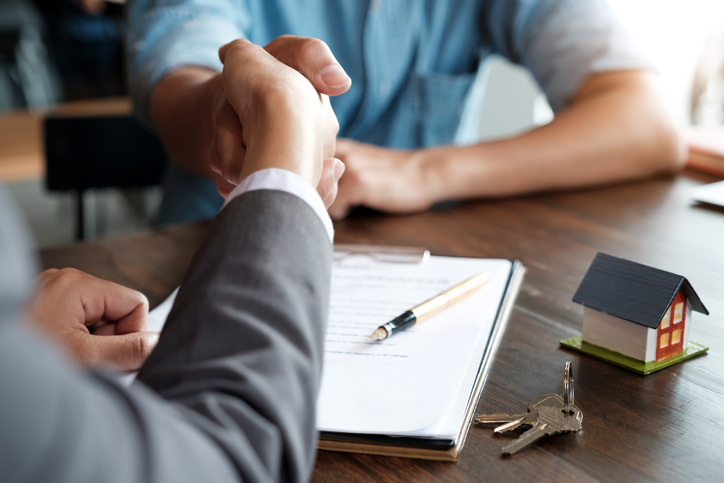 Buying a home in California? You've come to the right place – this post covers the basics of the homebuying process, from hiring real estate agents in California to closing the deal.
Getting tunnel vision
Don't limit your options when looking for homes for sale in Palos Verdes Peninsula.  While it's good to be specific about what you want, particularly when it comes to square footage, number of bedrooms, and location, a bit of flexibility and openness can help you find a property that's even better.
So don't dismiss your Realtor when they suggest listings that don't fit your criteria to a T, but which nonetheless are incredible real estate bargains.
For example, you'll find plenty of beach homes for sale in California, so if you've never considered waterfront living, now might be a good time to look into it.
As far as choosing the best place to buy property in California, there are several coastal communities known for their scenery and quality of life. Take the time to explore these areas in order to make the best decision for your family. 
Agreeing to dual representation
One of the biggest mistakes buyers make when hiring an agent is getting dual representation – also called dual agency, this practice has the agent representing both buyer and seller in the same transaction, or two agents from the same company representing both parties.
While this might seem like a convenient arrangement at first glance – both parties will only have to deal with a single agent for the entire transaction, thus making the process more efficient and less confusing – it can harm buyers.
In fact, dual agency is so suspect that the practice has been banned in eight states, namely Texas, Colorado, Florida, Alaska, Maryland, Vermont, Kansas, and Oklahoma.
The main problem with dual representation is conflict of interest. When sellers sign a contract with an agent, they agree to give them a 5% to 6% commission on the sale. Agents are more inclined to favor the seller's terms because the higher the sales price, the bigger their commission.
The Journal of Real Estate Finance and Economics noted that list and sales prices were significantly higher in dual agency deals. The report also found that dual agents tend to rely on "first-resort selling" in which they persuade sellers to increase the asking price and get one of their buyers to put in an offer.   
Not working with an agent
Not working with an agent can be just as damaging as using dual representation, if not more. The increasing popularity of For Sale By Owner (FSBO) deals might make it tempting to cut out the agent and negotiate with the seller directly.
However, this could be a disastrous choice – not working with an experienced agent means potentially missing out on market trends and negotiation techniques that you can swing the transaction in your favor.
Moreover, agents act as a buffer between buyers and sellers. If discussions get too heated, speaking through your agents, instead of directly with each other, can help defuse tense negotiations.
Failing to document your finances
Don't wait until the last minute to gather the documentation needed for mortgage application. Many buyers prepare months, if not years, in advance by collecting pay stubs, bank statements, tax documents, and other requirements. They also take pains to strengthen their credit over a certain period, paying down debts and building cash reserves.
If you have a habit of tossing or losing papers, you'll have to work double time to gather the necessary documents when applying for a loan.
Getting pre-approved for a loan can give an advantage in the buying process, especially if the property you're interested in has multiple offers. Sellers are more likely to entertain your offer if you can show a pre-approval letter and proof of finances.
Skipping the inspection
There's no substitute for a professional home inspection. The inspection report will uncover underlying structural issues with the home and help you determine whether or not the property is truly worth its asking price.
So look for a certified and unbiased inspector who can conduct a thorough examination of the home. Moreover, try your best to be present for the inspection – this gives you the opportunity to ask questions and see potential issues for yourself. A typical home inspection lasts for about two hours. The inspection report should contain detailed information on the inspector's findings, as well as multiple photos, sketches, and maps showing the physical features of the property.
Ready to make a move? Get in touch with The Stephen Haw Group at 310.503.9886 and Skh8828(at)gmail(dotted)com for professional guidance on the buying process in Palos Verdes and the surrounding communities.