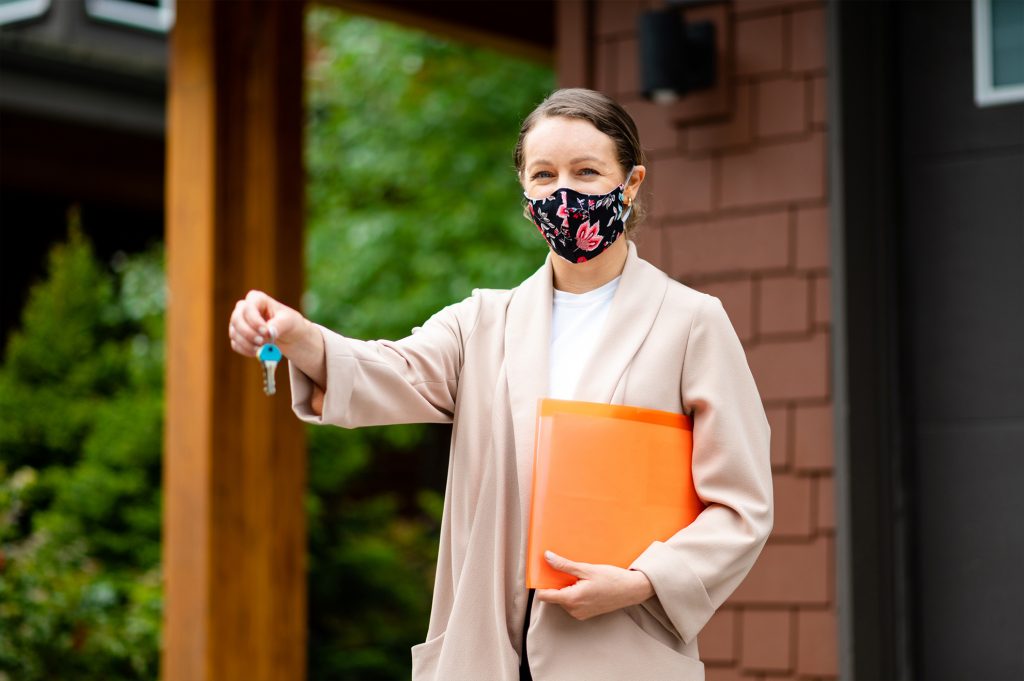 It's the new year and you're thinking of selling your home in a few months. You've started your research on the home selling process. Perhaps you've even taken the first steps to selling. But then, the COVID-19 pandemic hit the country. Everything grounded to a halt, including your plan to sell your home. But with restrictions all over the country loosened, what now? Is this a green light to go ahead with your real estate goal or wait until the pandemic eases?
Now is a good time to sell your home
One of the greatest misconceptions about the real estate market right now is that it's risky to sell your home. But on the contrary, data suggests otherwise.
All the uncertainty the COVID-19 pandemic created has encouraged home buyers to look for new homes, particularly in the suburbs or in small towns and cities. Some home buyers want to avoid the crowds, while others are looking to upsize or downsize their homes. There are also people living in big cities that are yearning to be closer to nature.
Regardless of their motivations, the fact of the matter is: home buyers outnumber sellers at the moment. And here are a few other reasons why you might want to capitalize on this situation:
The demand is high, but there aren't enough homes on the market

Right now, the COVID-19 pandemic has created a seller's market where the demand for homes far outstrips the housing supply. In this scenario, sellers like you can enjoy some level of pricing power. And as a result, you may be able to sell your home for more than you originally anticipated.

This seller's market is caused not just by the pandemic. If anything, it only exacerbated the low housing inventory as the housing stock was already low to begin with. The generous stimulus support the government gave is also helping distressed homeowners hold on to their properties.

Home prices are rising

When the pandemic first started, many expected home prices to fall. But as luck would have it, home prices are higher than ever. According to this report by the National Association of Realtors, home prices for single-family homes increased during the first quarter of 2020. This trend continues to go on especially with the seller's market.

That said, this seller's market is a highly unusual one because of the circumstances. Although experts are optimistic that the U.S. economy is on the road to recovery, things can easily change. Playing the waiting game might make you lose out on this opportunity.

Mortgage rates remain low

Low mortgage rates are another incentive for home buyers to purchase properties. As of September 34, 2020, the average interest rate for 30-year fixed rate mortgages was recorded at 2.9 percent.

Although it's slightly higher than the week before, mortgage rates remain favorable towards home buyers. Freddie Mac has also stated that mortgage rates might decrease even more as the year progresses.
Consult with your real estate agent
High demand, high prices, and historically low mortgage rates make the current times agreeable to home sellers. But before you list your home, get in touch with your real estate agent to iron out important things that are specific to your market.
Do your research as well. Pay attention to house prices in California, particularly your neighborhood in the Palos Verdes Peninsula. Observe if there are homes for sale in your area and how long have they been in the market. If there are homes that were recently sold in your community, how much were their final prices and how long did they take to sell?
The COVID-19 pandemic has not only affected the market but the way we do real estate transactions as well. Although restrictions have been eased, the "new normal" requires some changes in the home selling process. These include the following:
Virtual home tours. You have the option to do this on your own using readily available apps. You can also hire a professional.
Sanitary kits. If you will be opening your home to in-person home tours, you may have to spend extra money on sanitary kits to give to visitors. Moreover, extra measures must be taken to make sure your home is properly disinfected and clean for the next visitor, be it a potential home buyer, an inspector, your real estate agent, or yourself.
Remote meetings and closing. You and/or your potential buyer might not be comfortable in meeting in person. As such, arrangements have to be made in order to close the transaction.
The Stephen Haw Group can help you in getting your home here in the Palos Verdes Peninsula ready to sell. Contact the team today at 310.503.9886 or leave a message here.