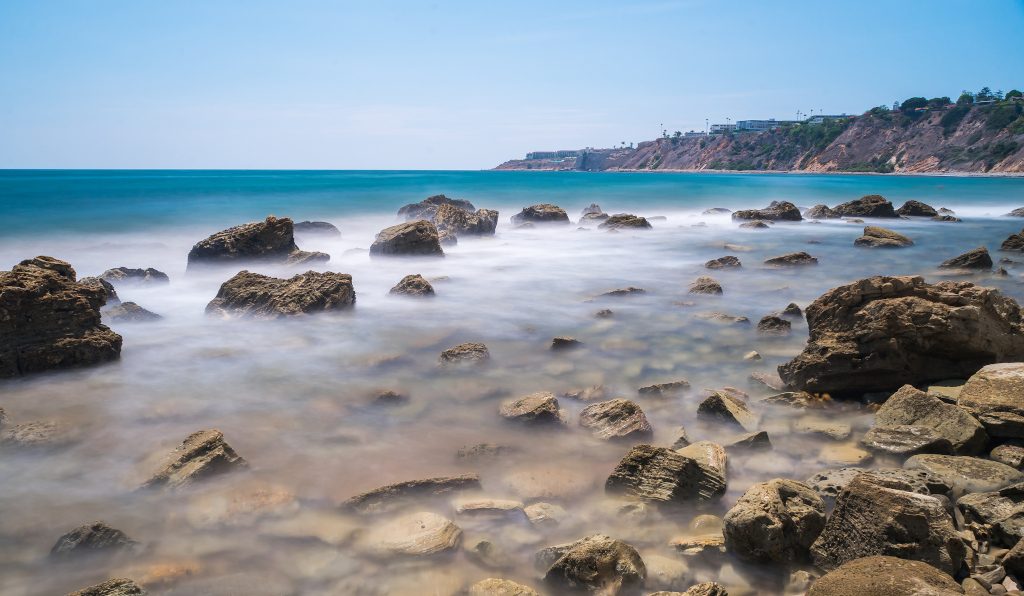 Once you get the chance to enjoy the fresh air and spend more time outdoors, one of the best places to explore is the picturesque Abalone Cove in Palos Verdes. The scenic slice of paradise features several recreational venues, gorgeous bluff-top viewing areas, tide pools, and a well-maintained network of hiking trails.
Nestled on 64 acres in California's South Coast region, the area is home to a State Ecological Preserve. It contains important natural marine resources located at the bottom of the Portuguese Bend landslide area. It also features two promontories that frame Sacred Cove with its glittering black sand, rare plant species, and enchanting sea caves.
If you're tired of spending time cooped up at home and want to soak in the best views in Palos Verdes, Abalone Cove is the perfect spot for you. On this page, we'll take a closer look at some of its many fun outdoor activities and destinations.
Getting to Different Areas of Abalone Cove
Abalone Cove Shoreline Park is the main access point and parking lot for visitors to Abalone Cove Beach, Sacred Beach, and the Abalone Cove Ecological Reserve. The entrance to the trail leading towards Abalone Cove Beach is located at the parking lot. For those heading to Sacred Beach, a short ¾-mile walk along Palos Verdes Drive South will take you to the trailheads located above the cove.
Abalone Cove Reserve is also along Palos Verdes Drive. Look for a turnout on your left side after you pass by Wayfarers Chapel. The trail is around two miles long, but you don't have to hike the entire length. You can enjoy a leisurely 10-minute walk to the beach if you just want to get to the water.
If you want a longer hike, you can explore the main trails which will take you through the entire reserve. Once you reach Abalone Cove Beach, head towards the end of the beach and look for a dirt road climbing towards the hillside. This will take you towards Portuguese Viewpoint, which boasts spectacular views of the coast. From here, you can continue your journey toward Sacred Cove.
After exploring Sacred Cove, head back to the single track on the hillside, which will lead you to Inspiration Point. It features picturesque views of the Portuguese Bend and Sacred Cove.
Abalone Cove Beach
Abalone Cove Beach attracts countless visitors each year due to its spectacular tide pools.
Be ready for a short 15-minute hike on a trail leading to the beach. Water-resistant footwear durable enough for sandy and rocky terrain is recommended.
Here are some activities to enjoy at Abalone Cove Beach:
See the tide pools – Abalone Cove Beach is known as one of the top tide pool spots in the Los Angeles area. To get the most out of your trip, try to time your visit during the low tide. Keep your eyes open for a shallow sea cave, which is populated by all sorts of aquatic species including octopi, starfish, sea slugs, sea anemones, and more.
Diving – Abalone Cove is an easy entry point into the water during calm currents. Divers will be able to reach depths ranging from 12 to 50 feet. There's an incredible array of sea life thriving underneath the waters including sheepshead fish, giant crabs, horn sharks, electric torpedo rays, and many more. You can also spot a large kelp bed and a submerged reef on the west side of the cove.
Surfing – While Abalone Cove Beach isn't considered a top-rated surfing spot, it still attracts numerous surfers whenever good waves arrive. There are three surfing spots, known as "The Point," "The Toilet Bowls," and another popular spot west of the cove.
Sacred Beach
Another spot you can visit is Sacred Beach, which also features tide pools, a sea cave, and breathtaking views of Catalina Island.
Sacred Beach is great if you're looking forward to a more laid-back experience. There are typically fewer people here compared to Abalone Cove Beach. Keep in mind that there are no facilities at Sacred Beach. The trail down to the cove can also be slippery, steep, and challenging, so be extra careful if you plan to visit with kids.
Looking for the finest selection of Rancho Palos Verdes real estate options? Work with our top-performing team of real estate experts from the Stephen Haw Group today! Get in touch with us at 310.503.9886, or email [email protected]