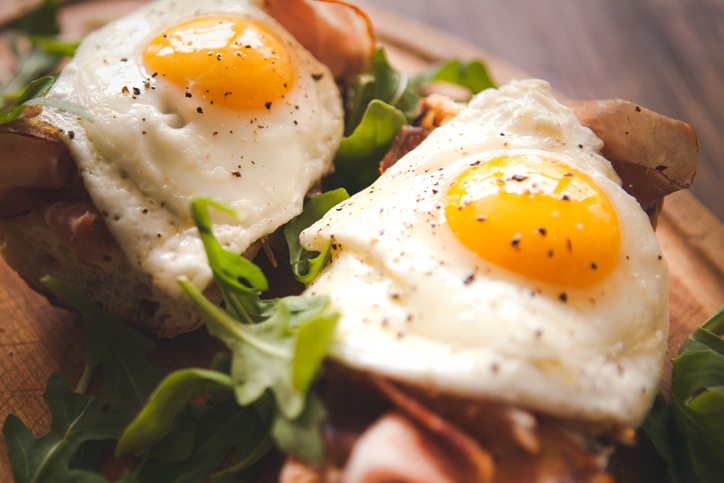 With its sprawling open spaces and amazing views of the Pacific Ocean, the Palos Verdes Peninsula offers incredible backdrops that can turn any mundane dining experience into a lasting gastronomic delight.
Let's take a look at seven favorite destinations around the peninsula that are known to deliver a filling brunch:
Aunt Maile's Hawaiian Food
16300 Crenshaw Boulevard, Torrance, CA 90504
Formerly known as Island Flavor Café, this restaurant offers authentic Hawaiian cuisine with the tropical paradise vibe to match. This place is definitely one of the best places to visit in the Palos Verdes Peninsula because it always has something new or different to tease your palate. From traditional and creative poke bowls, to the loco moco – a curious hodge-podge of hamburger patty, egg, gravy, and rice, you're sure to enjoy an adventurous meal here.
Aunt Maile's opens at 10 a.m., just in time for your brunch fix. But be sure to plan your visits around the mid-week because the place is closed Sundays and Mondays.
Bristol Café
837 Silver Spur Road, Rolling Hills Estates, CA 90274
Perfect for your quick-fix comfort food cravings, this stop is part of the renowned organic produce and gourmet grocery store chain, Bristol Farms. Come here for the delectable Eggs Benedict, an array of flavorful omelets, or stacks of fluffy pancakes hot off the griddle.
You can also choose from a selection of burgers with your choice of either fresh ground beef, turkey, or vegan grain patty. The sandwich, soup, and salad options are impressive, too.
Bristol Café opens at 7 a.m. daily.
Café Pacific
Trump National Drive, Rancho Palos Verdes, CA 90275
This one is best saved for a meaningful brunch celebration with your dearest family and friends. Guaranteeing an unforgettable upscale dining experience with its eclectic menu, this restaurant wows even more with the exceptional ocean views. It also boasts of an unparalleled outdoor dining ambience, thanks to its location in the Trump National Golf Club in Rancho Palos Verdes.
You can drop by any day of the week for a hearty breakfast starting 7 a.m. But if you want the signature Sunday Brunch experience (starting 10 a.m.), book a reservation ahead of your visit.
Good Stuff Restaurant
550 Deep Valley Drive, Rolling Hills Estates, CA 90274
A staple in the South Bay dining scene since 1979, Good Stuff Restaurant's newest location is in the Promenade on the Peninsula mall in Rolling Hills Estates. This restaurant offers an eclectic menu that ranges from mouth-watering all-day breakfast items to a wide variety of healthy choices like fresh fruit, vegan dishes, and gluten-free fare.
Guests can choose to dine in the modern-styled indoor area or al fresco, right next to the mall's refreshing in-ground fountain area. The restaurant also has a private Peninsula Room, ideal for hosting events.
Good Stuff Restaurant is open daily from 7 a.m.
Mayer's Bakery and Coffee Shop
14 Peninsula Center, Palos Verdes Peninsula, California, 90274
Get your fill of croissants, sandwiches, and paninis to kick off your day. And then after that, treat your sweet tooth to the jaw-dropping assortment of baked goodies that this family-owned bakery and café has to offer. Mayer's is also great if you need cakes custom-made for any special occasion. The bakery offers dessert catering services, too.
Visit Mayer's Bakery and Coffee Shop as early as 7 a.m. from Monday to Saturday or from 8 a.m. on Sundays.
Saint Honore French Bakery
2201 Palos Verdes Drive West, Palos Verdes Estates, CA 90274
Blink and you just might miss this hidden gem in the Lunada Bay Marketplace. But don't let its obscure location fool you; it's one of the most famous places for breakfast or lunch in the peninsula. Its low-key mystique is complemented by the spectacular view of the azure waters of Lunada Bay to the West.
When you find the canopies and patio tables that hint at its location, order one of the café's best-loved menu items, the kale breakfast burrito. While you're at it, order a delicious cup of coffee, too.
The café opens at 6 a.m. on weekdays and at 7 a.m. on weekends.
Yellow Vase Bakery, Café, Flowers
Two locations on the Palos Verdes Peninsula
Having  two distinct locations all around the Palos Verdes Peninsula speaks volumes about how popular Yellow Vase is among residents in the area. It certainly offers a unique experience every time you visit; not only does the place present an impressive menu, it's also a full-service, high-end flower shop. Want to impress a date? This is the place to go.
The café is open every day from 7 a.m.
Learn more about the best restaurants in Rancho Palos Verdes, Palos Verdes Estates, and Rolling Hills. Call The Stephen Haw Group at 310.503.9886 or email [email protected] for other local area tips and recommendations.