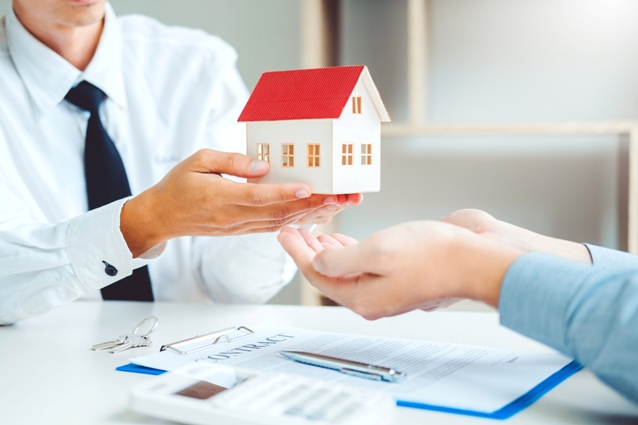 Real estate transactions in the US have become more complex since mitigating measures for the COVID-19 pandemic were implemented. However, while home buying and selling activities may have slowed down, they're far from grinding to a halt.
If you're considering buying a home in California, one thing you can take advantage of right now is low mortgage rates. Here's what you need to know about them.
Update on mortgage rates
Freddie Mac reports that average mortgage rates have reached record lows as of April 30, 2020:
30-year Fixed Rate Mortgage – 3.23%
15-year Fixed Rate Mortgage – 2.77%
5/1-year Year Adjustable Rate Mortgage – 3.14%
The low-interest rates have sparked significant refinancing activity throughout the country. It also boosted home purchasing to a modest degree after a sharp decline in mid-April.
Since the middle of March, mortgage rates have been fluctuating widely, with 30-year FRM rates ranging from a high of 3.65% on March 18 to the record low of 3.23% on April 29. From April 1 to April 22, however, the rate has remained constant at 3.33%, suggesting some level of stability.
Is it the right time to buy a home?
If you're looking at financial opportunities, the current interest rates certainly make it a good time to buy a home now. It's worth noting that while interest rates have dipped since the economy was essentially shut down, the downward trend has been observed since the start of 2020. Rates shot up around March 18 but started seeing significant drops since then.
Will they continue to slide? Mortgage experts have mixed predictions. With so much uncertainty today arising from the pandemic, economists and industry insiders are cautious about looking into the long term. Many agree, however, that in the near future at least, any changes in the rates will not be significant.
With this in mind, the low-interest rates today present one of the best opportunities you may ever get to optimize your buying power and pay the least amount in interest. The following table from Bankrate illustrates this point.

Source: https://www.bankrate.com/mortgages/mortgage-rates-and-buying-power/
The table assumes the following:
An annual income of $100,000
Lender's requirement that mortgage payments be at most 28% of income
20% down payment
Equivalent property values and affordability in comparative years
Tips on how to get the lowest mortgage rate
Keep in mind that record-low interest rates do not automatically guarantee you'll get great terms from a lender. You need to make sure your financial house is in order and must do your homework to find the right mortgage package.
Here are some tips on how to secure the best home loan rate:
Improve your credit score

Your FICO credit score is a critical tool used by banks and lenders to determine your mortgage terms. It gives the banks an indication of just how reliable you are as a borrower and how much risk they may be exposing themselves to if they grant you a loan. The higher your score, the better the terms you can expect.

To improve your credit score, get a copy of your credit report from any of the three credit reporting bureaus, and look for entries that could be pulling your score down. These include reporting errors or omitted transactions that may have been favorable to your score. Pay your balances on time and keep them at no more than 20% to 30% of your credit limit. Make sure your debt-to-income ratio does not exceed 43%, and if possible, keep it at 36% or lower.

Show proof of steady employment or regular income

Lenders look more favorably at borrowers with a regular job and steady income, particularly those who have been in the same job for two years or more. If you're self-employed or have just recently changed jobs, you may need to show more proof of income and financial stability to convince lenders that you're not a high-risk borrower.

Prepare a down payment

The higher the down payment you make, the better your chances of obtaining a low mortgage rate. In addition, if your down payment is less than 20%, you may need to pay private mortgage insurance until you gain 20% equity on the home.

Shop for the best mortgage package

Many consumers are not aware that lenders offer widely varying rates, and miss the opportunity to find the lowest rate by not shopping around. Since 3.33% is the average rate, the actual available rates may be higher or lower than this. As this article points out, shopping for an extra quote may save you $966 to $2,086 over the life of your loan, while getting and comparing five quotes might save you $2,089 to $3,904.

Lock in your interest rate

Once you have secured your loan, lock in your rate with your lender to protect you from any increase before closing. This could mean paying an extra fee, but given the inherent fluidity of mortgage interest rates, the fee could well be worth it if the rates do increase before the sale is closed.
Looking to buy a home in the South Bay? The Stephen Haw Group are the real estate agents to call in California. We can help you navigate today's complex real estate landscape and ensure you don't miss out on the best opportunities. Get in touch with us at 310.503.9886 or leave a note here.