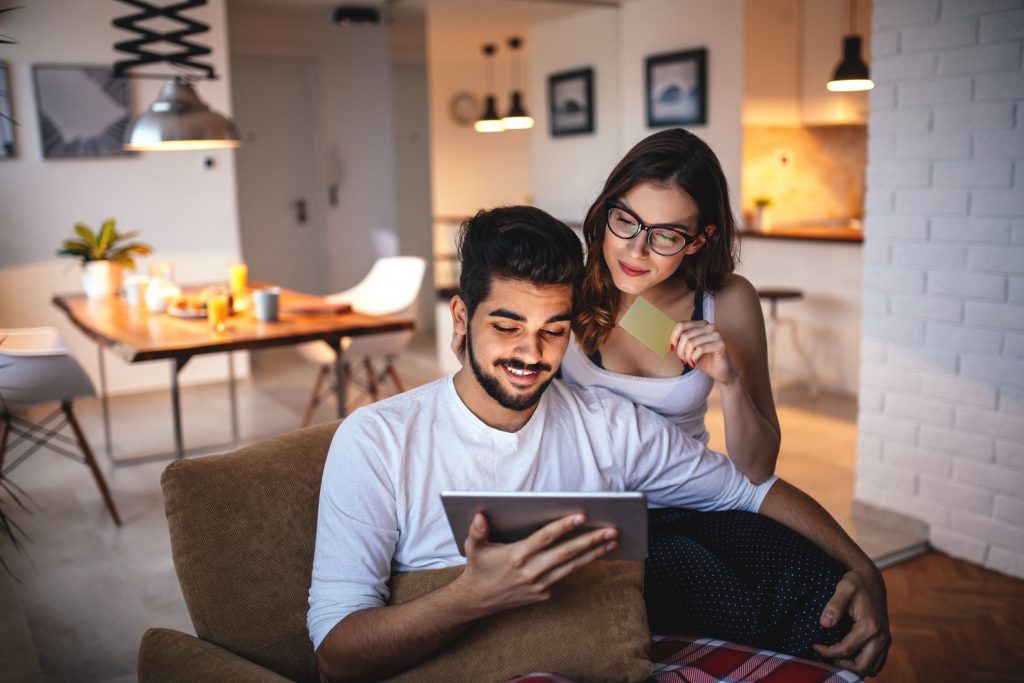 Not long ago, Los Angeles County loosened up because of the great effects of the Safer At Home order. More activities were permitted. We could finally adjust to the "new normal." But with cases spiking yet again in California, it's back to the home for us. And if you were just about to continue your plan of buying a home in California, you might be thinking you have to shelve it yet again for another time. 
Good news! If you want to, you can still carry on and buy a new home, all while sheltering in place. It's still the usual home buying process, but this time around, you'll be doing it within the confines of your home. If this sounds good to you, here are a couple of things you need to know about virtual home buying.
A real estate agent is as important as ever
While it's possible to buy a home virtually on your own, doing it with a real estate agent is still highly recommended. They can tap into their network to search for homes for sale that fit your criteria, and even help you shop for a mortgage loan that is just right for your financial capability.
A lot of real estate agents in California have beefed up their services since the pandemic started. Remember to choose a professional who specializes in the type of home you want and the neighborhoods you'd like to buy in. Most importantly, find a real estate agent that offers several modes of communication for easier and clearer coordination.
Look at homes through virtual tours
The big part of virtual home buying is seeing homes through digital means. Instead of visiting open houses and schedule private showings, you can instead view a prepared virtual tour of the property. 
If you want to see more of the home, you can request for a live walkthrough with the seller's agent. This way, you can ask questions and get answers right away. You can also have the seller's agent focus on certain aspects of the property that piqued your interest. 
Of course, a lot of things can still be left unsaid in a virtual tour or live walkthrough. For an added layer of security, you can have your real estate agent visit the home for you and go on a video call with you as they tour the property. 
How to get financing remotely
The COVID-19 pandemic has created a lot of uncertainty about the future. As a safety measure, mortgage companies and lenders have tightened their requirements and guidelines. 
Before, a FICO score of at least 620 is perfectly acceptable to qualify for a conventional mortgage. Now, there are lenders out there that require a credit score of at least 700. Additionally, a higher credit score isn't the only thing you might need. You might also have to put down a higher payment, at least 20 percent. 
For the paperwork, you'll need the following in addition to your personal information:
Proof of income and assets: This includes tax returns and W-2 statements from the past two years, pay stubs, and proof of additional income (if you have any).
Proof of employment: Unfortunately, one of the effects of the COVID-19 pandemic is the increase in unemployment rates across the country. You might need to prove your employment or that you have a steady source of income in order to secure a mortgage pre-approval.
Profit and loss statements: If you are self-employed or you own a business, you might need to provide profit and loss statements from the past two years.
To appraise the property you're interested in, mortgage companies now allow drive-by appraisals and video tours. Learn more about how you can close on a mortgage during the pandemic here.
Prepare for an e-closing
Thanks to the E-Sign Act of 2000, it's possible to close the transaction remotely. You will need to send over all pertinent documents to the seller and the closing agent, as well as sign the required documents electronically.
Another way to do an e-closing is to have your real estate agent meet face-to-face with the seller's agent to hand over the signed documents, as well as the title and keys to the property.  Since remote online notarization is yet to be allowed in California, this method is the most likely e-closing scenario. 
You can still buy your dream home during the pandemic
Contact the Stephen Haw Group at 310.503.9886 or send a message here if you'd like to explore homes for sale in Palos Verdes Peninsula and beach homes for sale in California.